A few weeks ago I received an email from a gentleman named Don Charles who said he represented Calvin "Fuzzy" Samuel. Fuzzy is the former CSNY bassist who performed on the tour that would become the 4 Way Street live album from which we took our name. He was a member of Stephen Stills' band Manassas. He also performed on Neil Young's iconic "Ohio."  Don wrote that Fuzzy was doing his own thing now, and inquired as to whether we would be interested in working with him. 
 
Shortly after responding with a resounding "hell yeah!" I received a call from a man with Caribbean accent talking about how we might coordinate our schedule with Fuzzy's. The next day, Fuzzy called me and introduced himself, in his own gentle and kind manner. We talked about music and the philosophy of life, and a friendship was born. He told me how much he appreciated what we did musically. He spoke in his soft Antiguan accent of his time with Stephen Stills & CSNY. He has lots of stories. Over the course of a few days, we settled on a June 22nd date at The Warehouse LI, in Amityville, NY.

Fuzzy sent me some demo recordings of his material and the first thing that came to my mind was that Kerry Kearney would sound great on Fuzzy's stuff. If you've never heard of Kerry, you should look him up. He is a hugely talented slide/rock/blues guitarist who specializes in what he calls "psycho-delta" style.  Lucky for us, Kerry was available!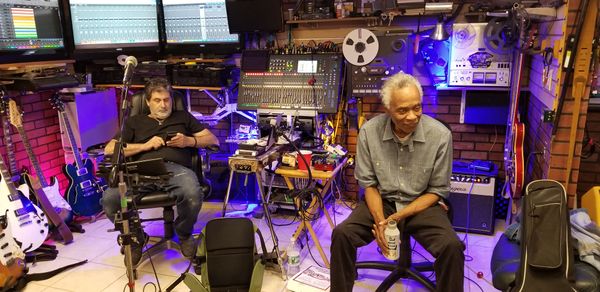 So the stage was set. Fuzzy flew in from his home in Dayton, OH on Friday night, took an Uber from LaGuardia straight to our rehearsal studio on Long Island. After brief introductions, we got right to work running songs for Saturday's show. 
We had a great rehearsal, after which we spent a little more time just talking and getting to know each other. Fuzzy had more stories to tell, and we were eager to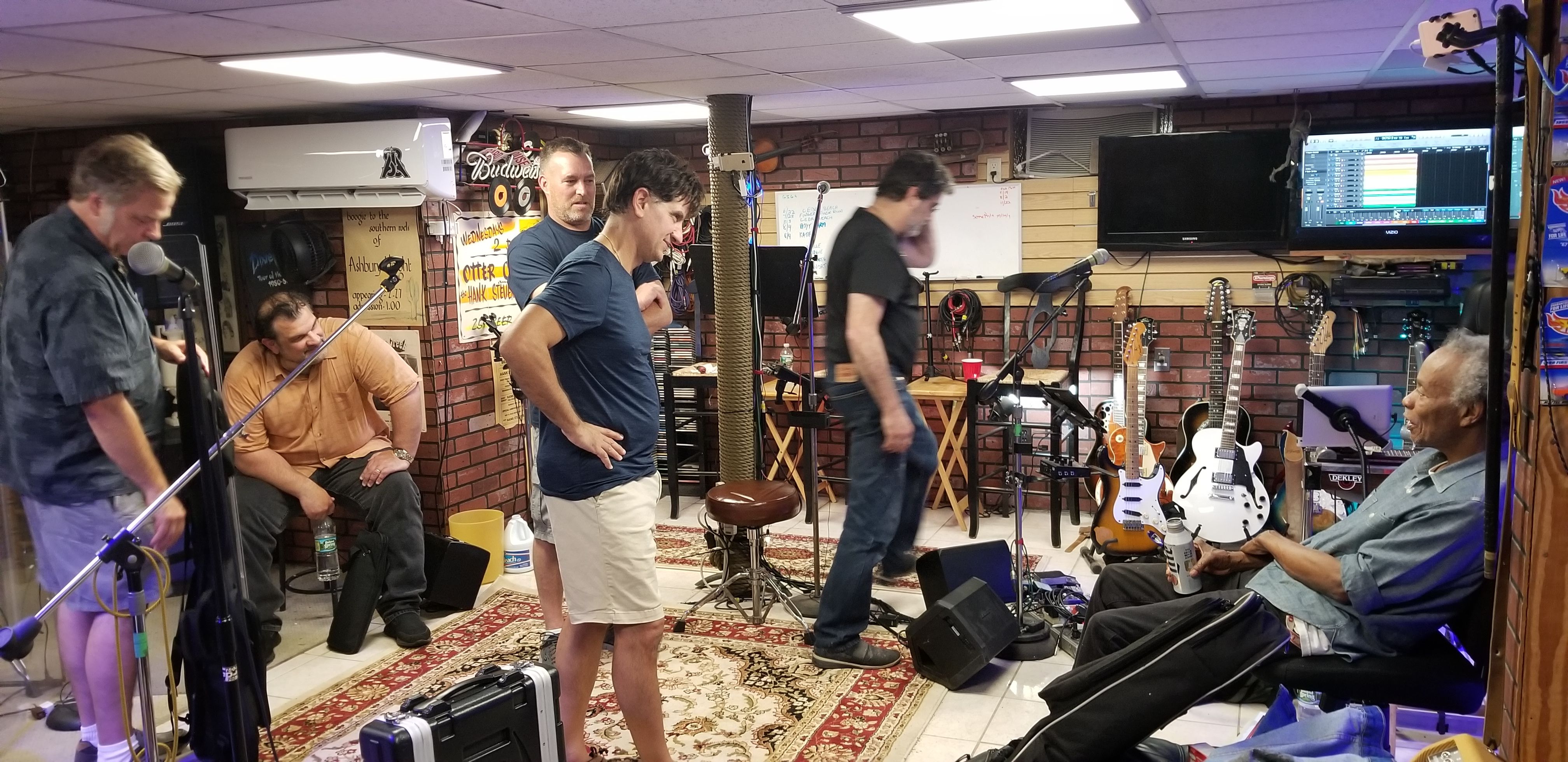 hear them.
After rehearsal, I drove Fuzzy back to my house about another 30 miles east, where he would be staying. Fuzzy is a wonderful house guest, perhaps because he often had to stay with friends and bandmates throughout his career, including Stephen Stills. He has an easy way about him, both comfortable and unobtrusive, and there was none of the awkwardness you might expect from a first time house guest, no less one you had literally just met (as was the case for my wife, Adele). We took the time to build on the friendship we had started, talking late into the evening until fatigue from a long day set in.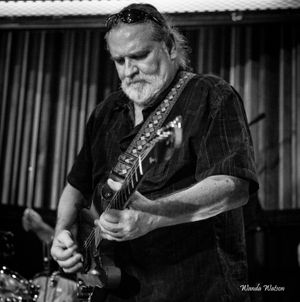 Saturday Kerry had a gig during the day, so he wasn't able to get to our show before 8:30pm, so Four Way Street played some CSNY material to open the show while we awaited his arrival. He arrived a little before 9pm, when we immediately called him & Fuzzy up to the stage, where the two men met for the first time. They shook hands & plugged in.  Fuzzy strapped on his now trademark bouzouli, kind of a cross between a lute and a mandolin, and kicked off,with a growl & a moan that could have emanated from the deepest bayou, a swampy version of Eddie Grant's "Electric Avenue." Kerry Kearney jumped in with scorching slide work that left no doubt what kind of a night this was going to be.  Next up was blues shuffle "Ain't Gonna Cry," in the middle of which Fuzzy swapped his bouzouki for bass, temporarily displacing Four Way Street's Rob Hintz as he commandeered  Rob's instrument. The boys of FWS joined in on the chorus, bringing their signature harmony vocals on the chorus call & response. Fuzzy called out "Love The One You're With" (there was no set list at this point), adding a percussive bass line to our arrangement.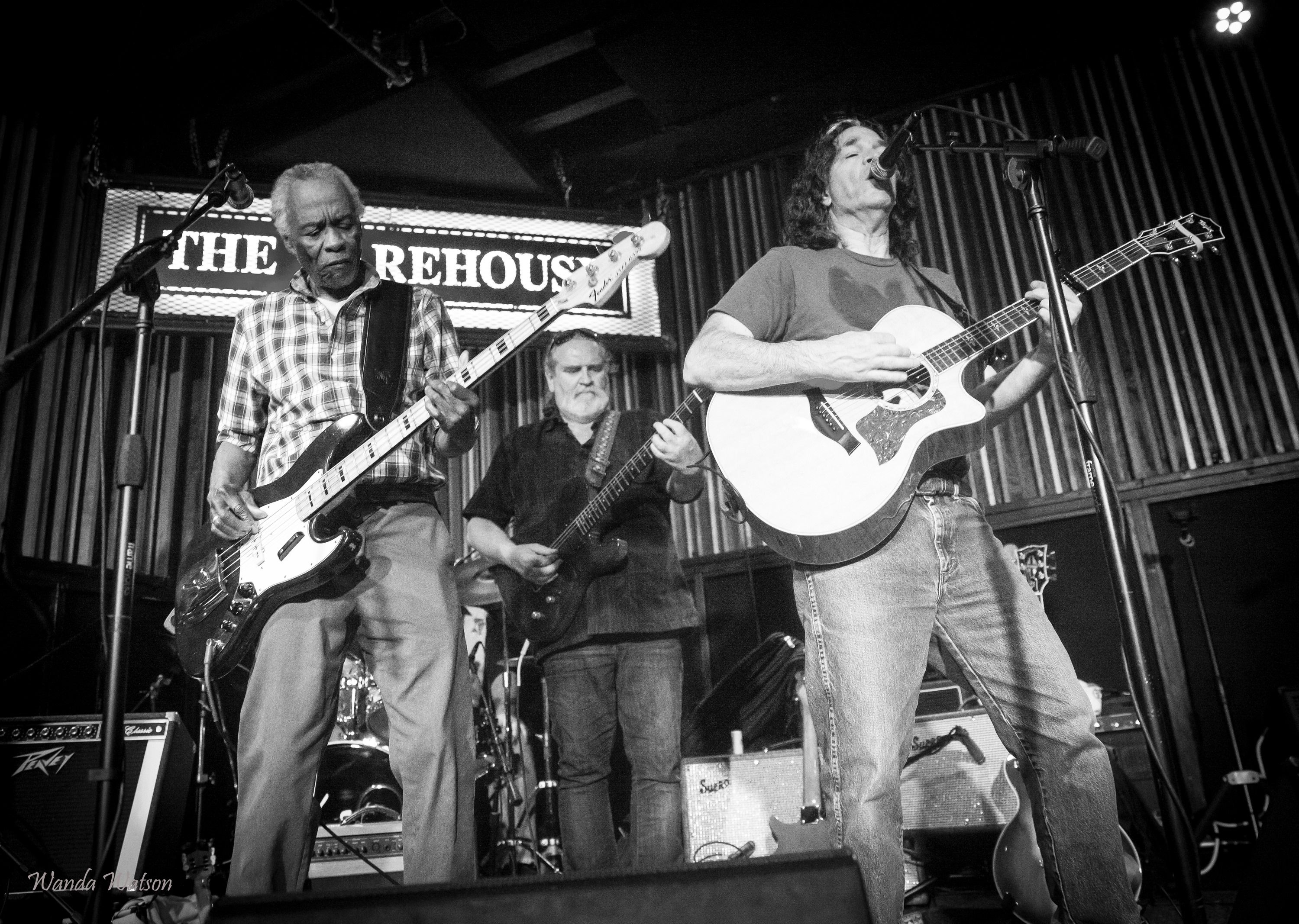 This was followed by the iconic Neil Young protest song "Ohio" which reached a feverish crescendo, driven by Fuzzy's commanding presence. I reminded the audience that Fuzzy was the bassist on the original record. They responded enthusiastically with awe and a just little reverence for a man that had lived and been a part of musical history.
A highlight of the evening was and extended version of "Carry On" modeled roughly after the version from the "4 Way Street" album. It featured a jam where all members had moments to shine, but the coolest moment was when Fuzzy & FWS bassist Rob Hintz faced off in a dueling "bass-off," trading solo licks to the delight of both the crowd and the musicians onstage.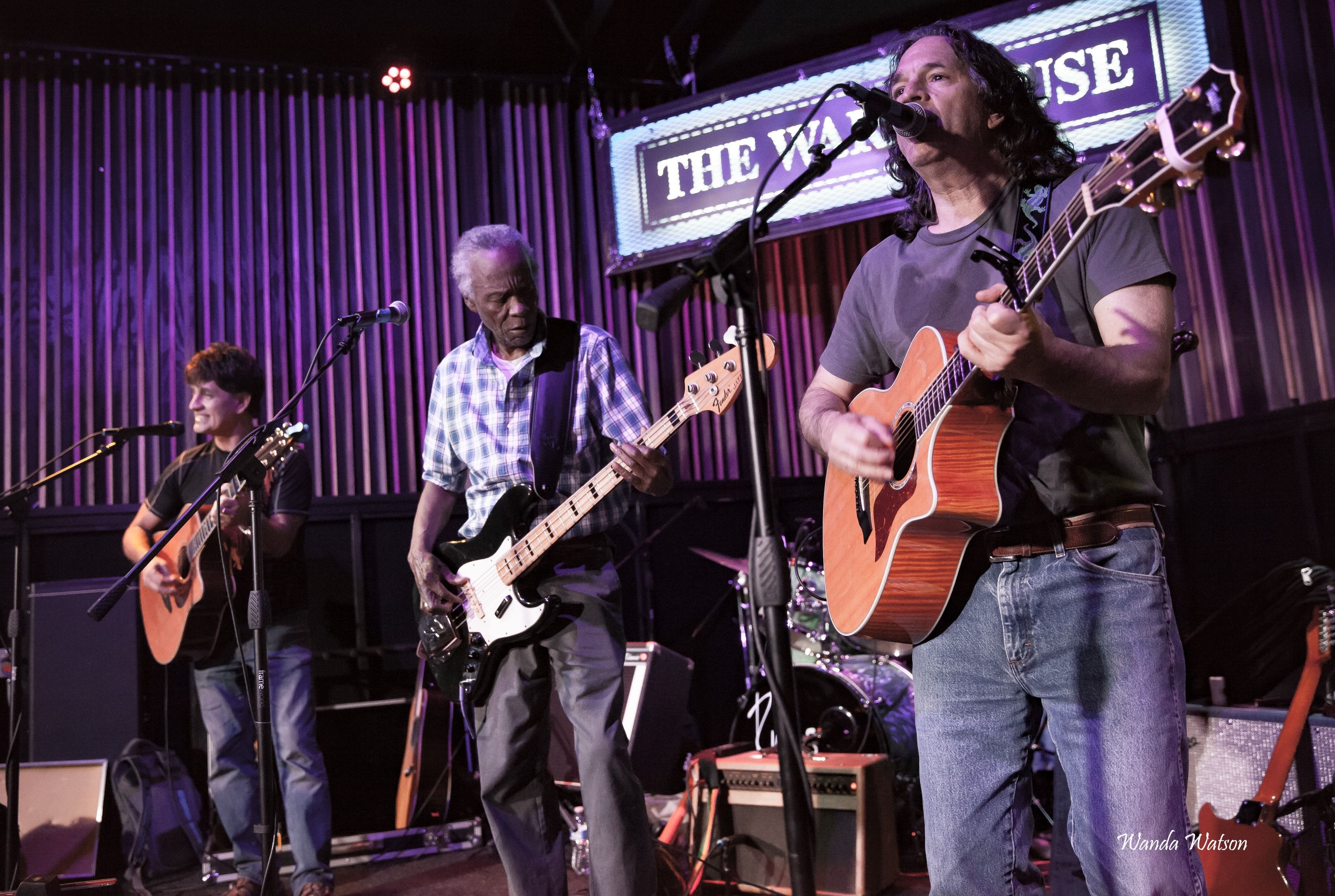 Fuzzy switched gears and instruments, as he returned to the bouzouki to lead the band for gospel-tinged versions of Bob Marley's "No Woman No Cry," where Chris Mingoia, Paul Michaels, & I had a chance to add some background vocals. Cajun flavored "Louisiana" was next, followed by Fuzzy's remake of "Amazing Grace" in 6/8 time with additional lyrics by Fuzzy. The set ended with Fuzzy's "1969," an ode to a time gone by, which once again allowed FWS to provide backing harmonies. 

We closed the show with "Suite Judy Blue Eyes," and a feeling that we had all experienced something very special. -Chris Cangeleri